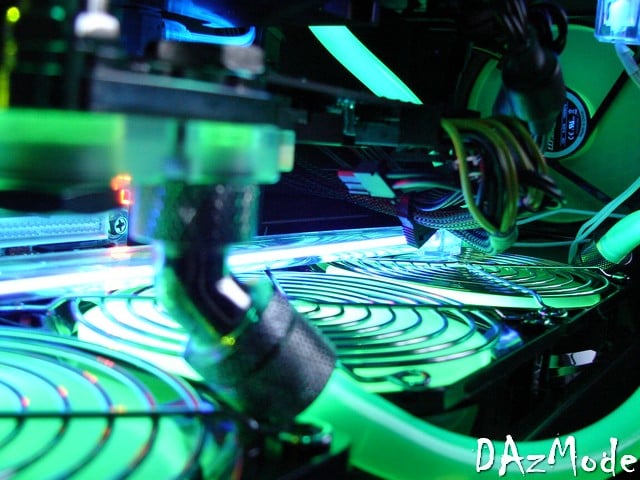 One of my first builds featuring HAF932 Case, Feser, EKWB, Koolance watercooling, Gelid Fans, 3/8″-1/2″ tubes were most common size, UV Acid Green liquid was highlighted by cold cathodes (no UV LEDs strips back then, only round).
Fancy fan controllers was another big thing, which I personally miss those days.
Note original EKWB wave pattern on GPU blocks. That was sick!